Thailand is an up-and-coming market with many potential opportunities for businesses looking to expand. With a population of around 70 million and an economy that has seen steady growth over the past few decades, it's no wonder why many businesses are considering setting up shops in Thailand. What makes this country so attractive for business expansion?
Here's a snapshot of the economic landscape of Thailand and the advantages of doing business there:
Thailand's Economic Landscape
While the country faces challenges such as income inequality and workforce skills gaps, it remains an attractive destination for foreign investors and a key player in the regional economy for the following reasons:
Thailand has one of the most diversified economies in Asia, with strong trade links to China, Japan, and other nations around the world.
It also boasts a well-developed infrastructure that allows businesses to operate efficiently and effectively.
The Thai government has created incentives for foreign investors, including tax breaks, simplified procedures for starting a business, and access to skilled labor pools.
Thailand's low cost of living means that businesses can operate on a smaller budget than they would if they were located in other countries.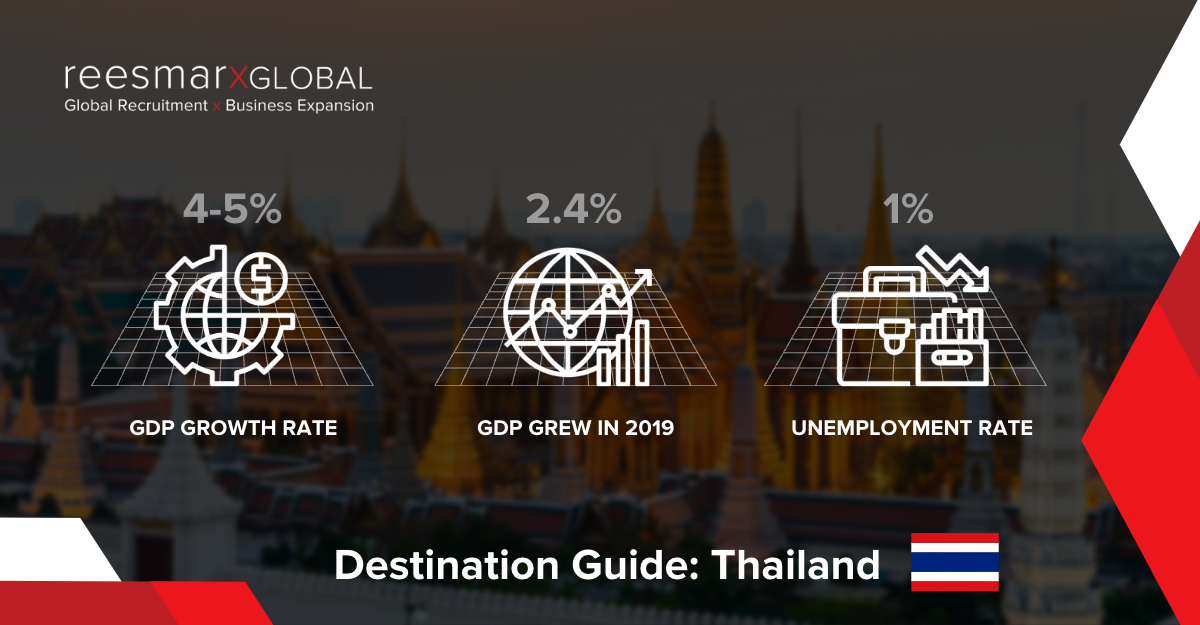 Advantages of Doing Business in Thailand
On top of its favorable economic climate, there are several other reasons why businesses may want to consider expanding into Thailand:
The most significant advantage is access to the country's large consumer base—nearly 70 million people eager to purchase goods and services from foreign companies.
Since English is widely spoken among educated Thais, many businesses find it easier to communicate with their customers in this region than in other parts of Asia, where language barriers can be more challenging.
As a member of ASEAN (the Association of Southeast Asian Nations), Thailand offers greater access to markets throughout Southeast Asia while providing preferential treatment regarding taxes and import duties compared to non-member states.
With its diverse economy, strong trade ties, well-developed infrastructure, and generous incentives for foreign investors, it offers an ideal environment for both established companies and startups looking for new opportunities abroad. If you're considering taking your business global or entering new markets in the Asia Pacific region, download our Destination Guide below!
Download the Destination Guide