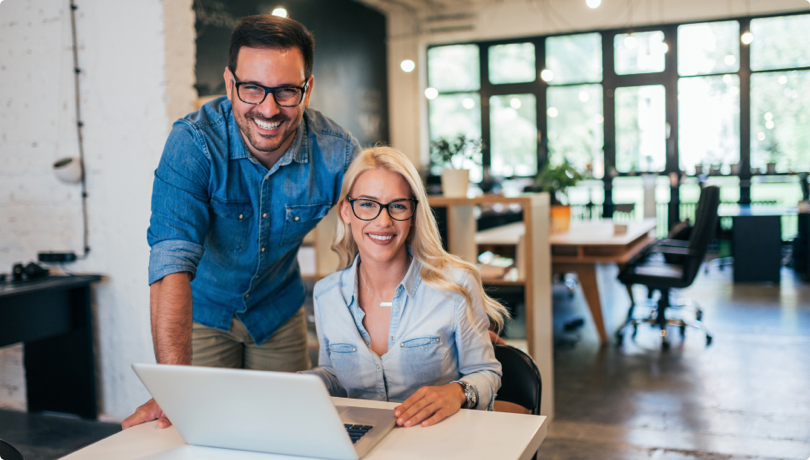 Let's Go Global, Together!
If you're ready to take the next step in boosting your organization's opportunity to achieve success in the global market, reesmarxGLOBAL is here to help. 
reesmarxGLOBAL has a longstanding record of experience aiding and expediting businesses efforts towards global expansion and talent acquisition. With a team of highly trained recruiting experts, we are confident that partnering with us will be the best decision you could make to expand your business and take it to the global stage.
What makes reesmarxGLOBAL stand out from other recruitment agencies? 
Our history and depth of quality of experience and network contacts mean that we carry the knowledge and expertise to detect and draw out only the best and highest quality talents from around the world to expedite your business' global recruitment process.
reesmarxGLOBAL takes talent acquisition global meaning that we not only seek out potential candidates in your organization's base location but around the world. Utilizing global expansion gives your business the advantage of making connections to potential business partners in a variety of countries allowing for further promotion and achievement. 
We help our clients look beyond their organization and pinpoint the skills they require to speed up their expansion process and to push ahead of their competition.  
With our help, we can save your team time and money by sourcing talented and hardworking candidates across a multitude of disciplines, skill levels, and geographies with our well-structured approach to recruitment.
We offer professional support across North America, LATAM, EMEA, APAC, and more, helping businesses recruit new hires while complying with employment legislation anywhere in the world. Market conditions vary across countries from the promotional approach and cost of operating any given organization. reesmarxGLOBAL will take care of the details and help you find the best way to approach any global market. 
Through our network of global resourcing hubs, we can navigate cultural communication and administrative hindrances to better connect our clients with remarkable talents across every major and upcoming market.
Dependable Results
By partnering with us, we can help you look beyond your current business approach and redirect your focus to the skills required to support your business' growth and remain a fierce competitor in the global market.
What Does Our Typical Client Profile Look Like?
If you need to expand your business globally, we highly encourage you to partner with reesmarxGLOBAL. Please feel free to reach out to us via LinkedIn, phone, or email inquiry. For contact information, see our Contact Us webpage.
reesmarxGLOBAL and Quadient have been recruiting together for the last few years, utilising the Partnership Network fee agreement. reesmarxGLOBAL is and has recruited for Quadient throughout EMEA and is now sourcing senior level personnel in Asia and Australia. I have found reesmarxGLOBAL an attentive supplier, right across the EMEA and the APAC regions for the recruitment of Sales, Marketing and Professional Services at middle to senior executive level, understanding our needs from both a cultural and candidate background perspective. We have no hesitation in recommending reesmarxGLOBAL's highly dedicated team and successful recruitment services due to the diligent service we receive.
We have built a very successful recruitment partnership with the team at reesmarxGLOBAL over the last few years during a period of high growth across our business globally. They have excelled in providing a consistent, professional and efficient recruitment service, supporting multiple Hiring Managers fill a diverse range of role across numerous locations including the UK, New York, Nordics and Ireland. In addition to recruiting help, they have been instrumental in pairing us with other vendors to assist with local legal and employment support in multiple locations. We appreciate having a dedicated team with a single point of contact who really understand how to position us as a company as well as the specifics of the opportunity. They have been in the technology industry for over 20 years and this depth of industry experience enables them to attract passive candidates into our process. The majority of the roles we recruited were in the mid to senior Sales and Technical professionals ranging from a Data Operations Lead onsite for a key customer in New York, to Senior Sales in Sweden to cover the Nordics and Senior Developers in the team in Limerick. They are flexible in their approach and have been able to advise us on local recruiting practices in different countries. The team at reesmarx have been invaluable in helping us to meet our growth targets in a candidate driven market. They are a true partner in every sense of the word. We consider them to be an extension of our own team.
We partnered with reesmarxGLOBAL over 3 years ago and from day one they have been extremely professional and engaged with us to help in our recruiting needs. They understand the importance of ensuring that we find the right qualified candidates. Growing our workforce internationally is new venture for us with many unexpected changes along the way. Through it all, Matt Mann and his reesmarx team stayed consistent in their efforts, were patient with our requests and provided us qualified candidates quickly. They have been extremely responsive and supportive. They care, they listen and they have truly been our partner not just our vendor.
As our EMEA business has grown and expanded into new territories we have had to onboard new team members quickly and effectively, often putting benefit packages together with a short lead time. reesmarx has been a great business partner to facilitate this growth providing taxation advice, contract coverage and speedy payroll services so we can bring the new team members on board without fuss or delay. Their attention to detail has enabled us to establish presence in European countries where we have no legal entity, advising clearly on the risks and HR considerations to take into account. I would recommend them to US software companies looking to grow their teams in new geographic domains.
I have worked with numerous recruiters and head hunters throughout 20-yearrar sales career. Matt Mann is by far the most ethical, dependable, trustworthy, professional and creative individual I have ever seen. Finding the right talent that fits your organization and culture is probably one of the most daunting and challenging tasks of any size company. Matt's eye for talent and most importantly the right character for TROY has been tremendous. Not only he performs his job well but matches that perfectly with a true understanding of what TROY needs today and in the future.
OCLC and reesmarx has successfully worked in partnership over the last 12 months filling 6 positions in a very specific market area in the UK, Germany, France and Netherlands. Due to the enthusiasm and perseverance of reesmarx we achieved the goal of recruiting the best available candidates. OCLC is very pleased with the 'Partnership Network' recruitment solution which we work globally.
I have been working with reesmarx for a while now and they provide an excellent recruitment/headhunting service to us, from beginning to the end. All the Consultants have a great customer service mind-set and understand our culture and paradigm very well whether recruiting in Russia, Germany, Sweden, UK, Netherlands, France, Italy, Spain, in fact all the countries of Europe where reesmarx has recruited successfully for us. The speed in which reesmarx provide us with great profiles is impressive - and this applies to many different roles including Sales, Marketing, Professional Services, Technical or Operations that we are seeking new talents for. The Partnership Network solution we utilise offers a real recruitment service with cost effective and peace of mind benefits. I would highly recommend reesmarx to any other firm as who are looking for a great head-hunter to help them across Europe!
My initial contact with the reesmarx team was as a candidate in 2006 when they approached me about a Vice President role. I was not actively looking and having worked with large corporates including QAD, PeopleSoft, Siebel and Oracle, I was not considering a pre-IPO opportunity, but the team worked closely with me to position the role accurately and professionally and it turned out to be an excellent career move for me at that time. I was impressed with the way the team dealt with me and I always had their full support and trust. Relationships are what counts, and I have continued to use reesmarx in my subsequent roles.
On behalf of Rockwell Collins, I'd like to thank you for the materials, services and support you have provided since 2012. Your commitment to operate with the highest standards of ethics and integrity is at the core of building trust, which is how we do business at Rockwell Collins. I'd like to thank you for the contributions you've made to our success to date and wish you a happy holiday season. We look forward to working with you in the coming year.
I worked with the reesmarx team extensively on a variety of roles for our organization. Their approach is professional, patient and always with a positive focus. They proactively build strong relationships and collaborate to fully understand and take on the challenge of finding the unique talent we needed on our team. I can highly recommend their approach from building relationships to tracking results.
Ready to watch your business grow? We are always open to new inquiries regarding how we can help your business reach success through global recruitment, expansion, and growth-centered initiatives. 
Our services are available worldwide. Looking to increase your reach in North and/or South America, APAC, EMEA? —you name it, reesmarxGLOBAL can handle it. Focusing on talent acquisition and business expansion, our team of highly trained global recruitment and marketing experts are confident in their ability to increase your business's international success.