Free International Evaluation
Schedule your free 20-minute introductory and evaluation:
Essentials of Planning and Evaluating your International Expansions
What country should my company expand to?
Will my staff and executive team be able to adapt to the new location and culture?
Have you planned for the expenses of expanding internationally?
Will the benefits of expansion outweigh the risk?
Do you need an International Partner?
Legal

Tax Employment regulation

Supply Chain

Benefits

Recruiting
Will your current marketing sustain the international expansion?
Brand recognition

Expense of Advertising
Ready to watch your business grow?
We are always open to new inquiries regarding how we can help your business reach success through global recruitment, expansion, and growth-centered initiatives.
If you have any questions concerning what we do here at reesmarxGLOBAL or if you're ready to make the next step and take your business to the next level, please contact us using the form.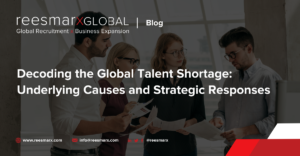 This article decodes the global talent shortage, offering insights and strategies to help organizations thrive in an increasingly competitive talent landscape.
Read More »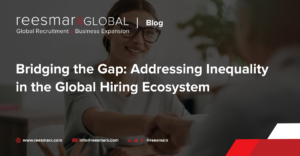 In this article, we will delve into the existing inequalities in global hiring, supported by staggering statistics, and explore ways to bridge the gap.
Read More »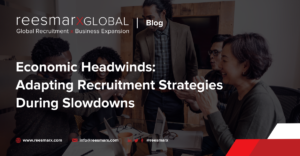 By predicting and preparing for economic downturns, recruiters can help companies to attract and retain top talent even when the market is demanding.
Read More »