Global Business Expansion
Business expansion comes with many obstacles of its own in between every other aspect of business and establishing a reputable organization. Those companies looking to take on global business expansion on top of expansion generally may be confronted with a whole new set of obstacles.
These obstacles may seem daunting, but with a bit of guidance and well-formulated strategies centered around not only expansion but talent acquisition and global recruitment, the process of global expansion isn't as unobtainable as one might think.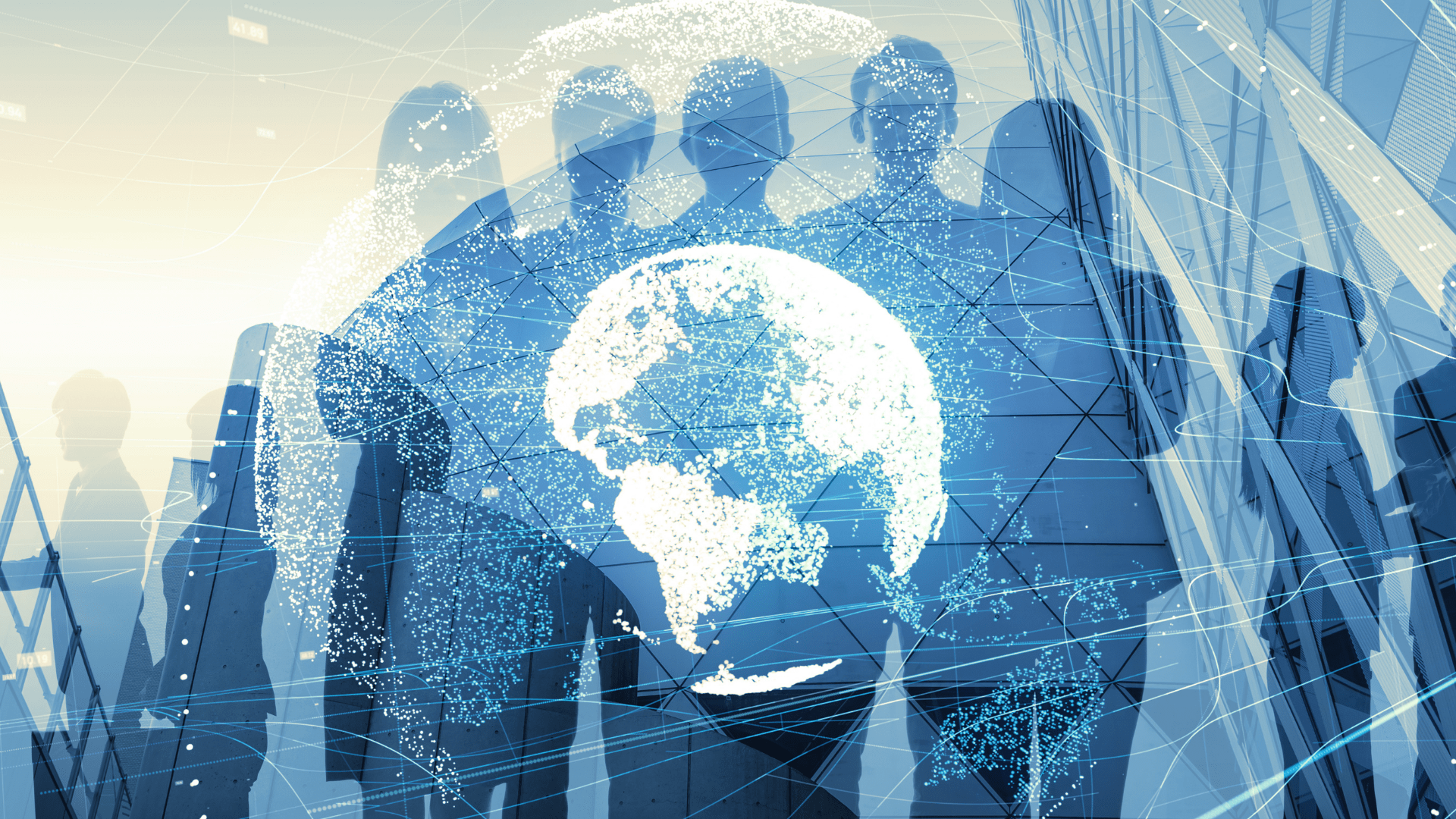 At reesmarxGLOBAL, we approach global business expansion by formulating a unique plan for each of our clients based on their specific needs, goals, and overall objectives. After consulting with our recruitment and business growth experts, we will work hard to develop a personalized plan of action to get your organization on the road towards effective and organized worldwide growth.
Benefits of Global Expansion
Globalization can bring many exceptional benefits to help your business grow. Some of these benefits include:
Greater Access to Talents
Of course, at reesmarxGLOBAL, we are always happy to help you find new talents but taking your business global will certainly make talent acquisition even more accessible. Global talents might also have skills that are hard to find in your business' home country. New skills and perspectives give your organization an edge over other competitors within your industry.
New Revenue Potential
Making your business available to individuals in a multitude of countries all over the globe opens it up to a slew of new customers. After saturating your domestic markets with a successful product or service, your business will subsequently gain a strong reputation. Taking your business global and gaining a fresh consumer base will allow you to reap the benefits of increased revenues.
Diversifying Company Markets
Diversifying your company's market makes your revenue sources more established—global business expansion expedites this process. Regardless of if your business's domestic activity is fast or slow, having global markets will help to either make up for the difference or increase it immensely.
Foreign Investment Opportunities
Unsurprisingly, foreign investments can be a smart asset for any business. When you take on global expansion, you open your company up to a whole new set of investment opportunities that may be beneficial for your business.
What reesmarxGLOBAL Can Offer You
Through working with our partners and affiliates, we can offer your business a Total Solution to global business expansion through our: 
Partnership Network (Talent Acquisition) 

Global Partnerships / RPO 

Professional Services 

PEO / EOR 

Consulting 

Investor / Investment Opportunities
reesmarxGLOBAL's global expansion team will help you along the way by mitigating employment risks and liabilities through our individualized and tailored expansion service. Helping your organization achieve its international goals is our aim.
For more information on how reesmarxGLOBAL can help you expand your business worldwide, please visit our Contact page for a full list of our international offices.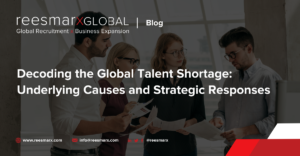 This article decodes the global talent shortage, offering insights and strategies to help organizations thrive in an increasingly competitive talent landscape.
Read More »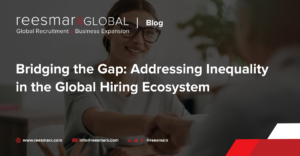 In this article, we will delve into the existing inequalities in global hiring, supported by staggering statistics, and explore ways to bridge the gap.
Read More »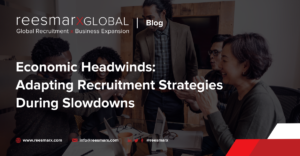 By predicting and preparing for economic downturns, recruiters can help companies to attract and retain top talent even when the market is demanding.
Read More »
Ready to watch your business grow?
We are always open to new inquiries regarding how we can help your business reach success through global recruitment, expansion, and growth-centered initiatives.
If you have any questions concerning what we do here at reesmarxGLOBAL or if you're ready to make the next step and take your business to the next level, please contact us using the form.