For business leaders looking to expand their company, there are several factors to consider before picking a new location. One state you should consider is Illinois. Located in the heartland of America, Illinois is a state with a diverse economy, a talented workforce, and a thriving business climate.
4 Reasons Why Expanding Your Business into Illinois is a Smart Move:
1. Strategic Location
Illinois is located centrally in the country, making it easily accessible by air, land, and even waterway transportation. Chicago O'Hare International Airport, located in the heart of the state, handles over 80 million passengers annually. Additionally, the interstate highway system connects the state to all major cities in the Midwest, making it an ideal location for businesses looking to serve a large customer base. The Ohio, Missouri, and Mississippi Rivers form the state's south, west, and southeast borders, and Lake Michigan shapes the northeast.
2. Competitive Business Climate
In recent years, Illinois has been taking steps to make itself a more competitive place to do business. For instance, the state offers a range of incentives and tax credits to encourage companies to set up shop within its borders. And, perhaps most importantly, it has made significant investments in its infrastructure, including transportation, education, and healthcare.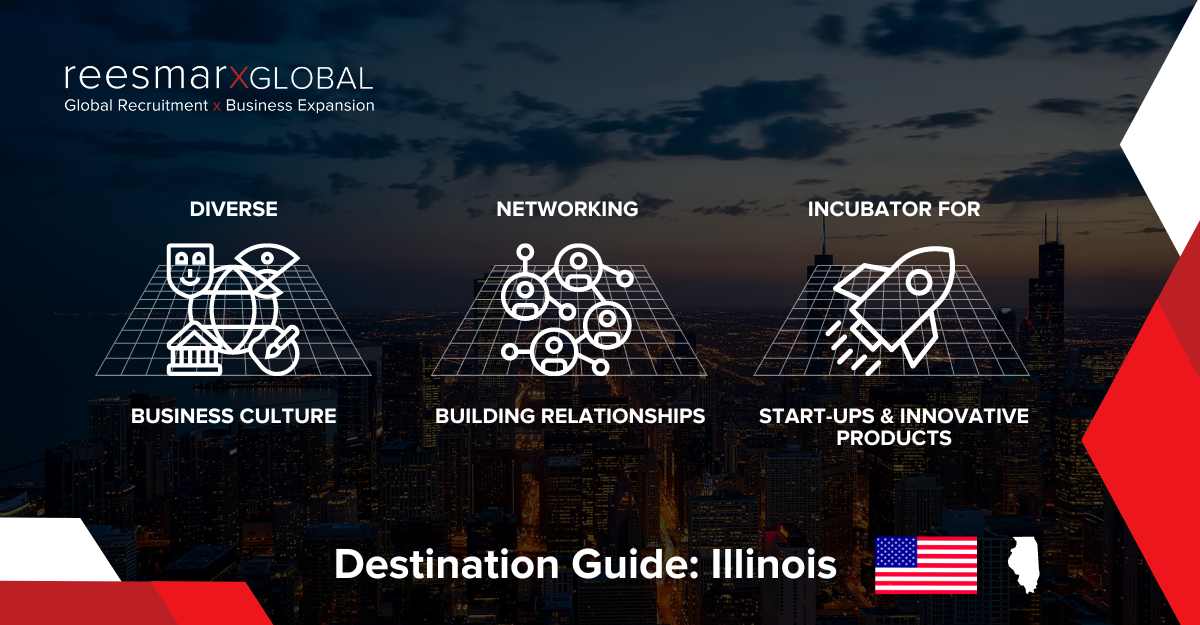 3. Skilled Workforce
Illinois has a well-educated and skilled workforce, thanks partly to its top-tier universities, such as the University of Illinois or Northwestern. Since Illinois has the country's largest concentration of science and engineering doctorates, businesses expanding into Illinois can tap into a diverse pool of workers with the skills they need to grow.
4. Diverse Economy
Illinois is known for more than just agriculture or manufacturing. The state has a far-reaching economy. One of the largest industries in Illinois is finance, with Chicago being home to some of the world's largest financial institutions. Illinois also has a thriving technology industry, including companies developing software, biotech, and pharmaceuticals. Illinois also has a growing logistics industry, with several major transportation hubs providing access to various markets.
Expanding your business into Illinois could be one of the smartest moves you make as a business leader. With a central location, competitive business climate, skilled workforce, and diverse economy, the state provides ample opportunity for businesses to flourish.
Download the Destination Guide