Open Xchange (OX) Case Study
Unveil OX's Global Expansion Journey
Quick Insights:
Company Profile: Discover the story of OX, a dynamic company at the forefront of integrated tools for the app and mobile economy. Their innovative products foster seamless collaboration, transcending devices and legacy systems.
Challenge: Learn how OX navigated the complex terrain of international expansion while attracting top talent, maintaining flexibility, and targeting the right skill set from the competitive technology sector.
Solution: Explore how OX partnered with reesmarxGLOBAL to overcome challenges and achieve successful global expansion, fueled by a tailored Partnership Network solution.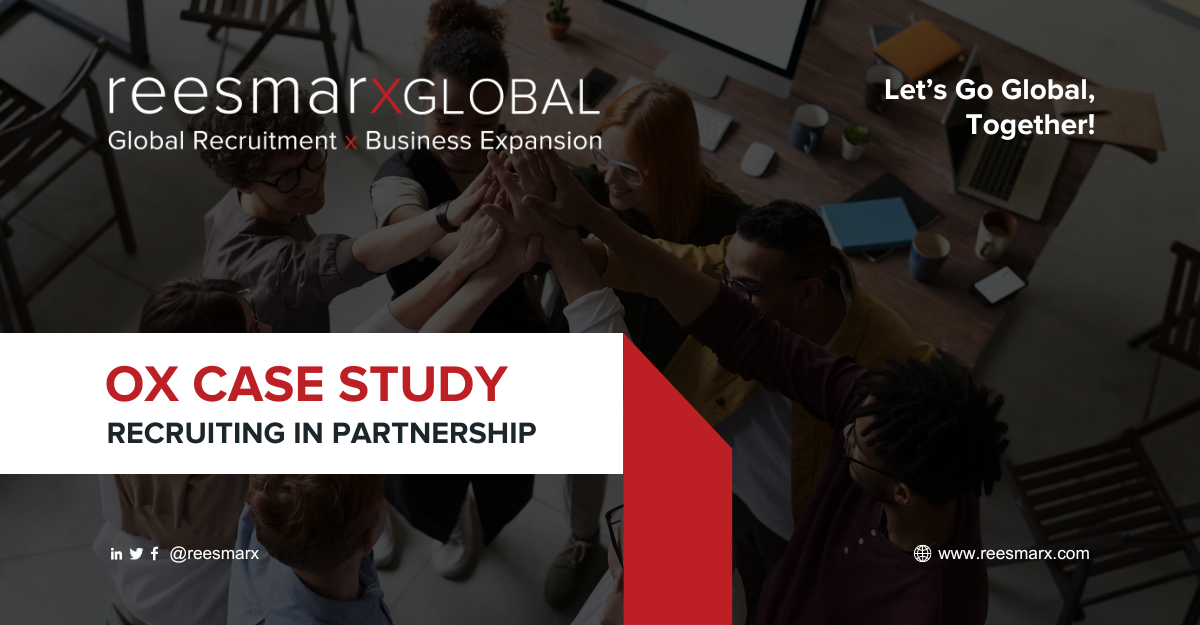 What's In It For You?
By downloading this case study, you will:
Gain insights into real-world challenges and solutions in global expansion.
Understand the power of a tailored Partnership Network approach.
Learn how reesmarxGLOBAL's expertise can accelerate your company's growth.
At reesmarxGLOBAL, we specialize in accelerating international growth by providing strategic global talent acquisition solutions. This case study encapsulates our commitment to helping companies like OX thrive in the ever-evolving business landscape. Download now to discover the blueprint for unlocking success through global expansion.
Inside the Case Study:
Introduction to OX: Embark on OX's journey, from their US headquarters in San Jose to offices in New York and Germany. Witness their commitment to innovation, collaboration, and excellence.
The Core Challenges: Delve into the challenges OX faced, including attracting exceptional candidates, conducting comprehensive market research, and ensuring flexibility during international expansion.
Solution Blueprint: Uncover how reesmarxGLOBAL's Partnership Network provided the perfect solution, offering dedicated Account Management, targeted candidate sourcing, and leveraging deep industry expertise.
Outcome & Review: Witness OX's triumph as they successfully hired key positions, including SVP Sales, VP of Professional Services, and more. Discover how reesmarxGLOBAL's guidance propelled OX's growth and positioned them for continued success.