Recent technological advances have revolutionized the travel industry. No longer do we travelers have to rely on the skills of an agent or availability of a concierge to accomplish many travel-related tasks– we can now book hotel rooms, flights, sightseeing tours, fine dining – plan our entire trips – all by ourselves with the touch of a finger from our mobile devices. This massive change in the tourism industry is what we now call Travel Technology. Also known as Tourism Technology, Travel Tech is the application of Information Technology (IT) and e-commerce solutions in tourism, travel, and hospitality with the goal of automating travel, saving time, reducing costs, and creating a seamless and more enjoyable travel experience for consumers, including before, during, and after a trip.
Especially since COVID restrictions have been lifted, Travel and Hospitality Tech has been in high demand and evolving at an incredible rate. The industry saw an acceleration in the need for more mobile apps, contactless payments, and revolutionary Internet of Things (IoT). This put pressure on Travel Tech companies trying to stay relevant and responsive to customers' wants and needs but finding themselves strapped for talent. In order to succeed and stay ahead of the game in the Travel Tech world, business leaders had to realize that these innovative technologies require a more adaptable, faster-thinking, and better-educated workforce. But it has been finding and retaining these smart, skilled, and versatile workers that has been a major industry problem…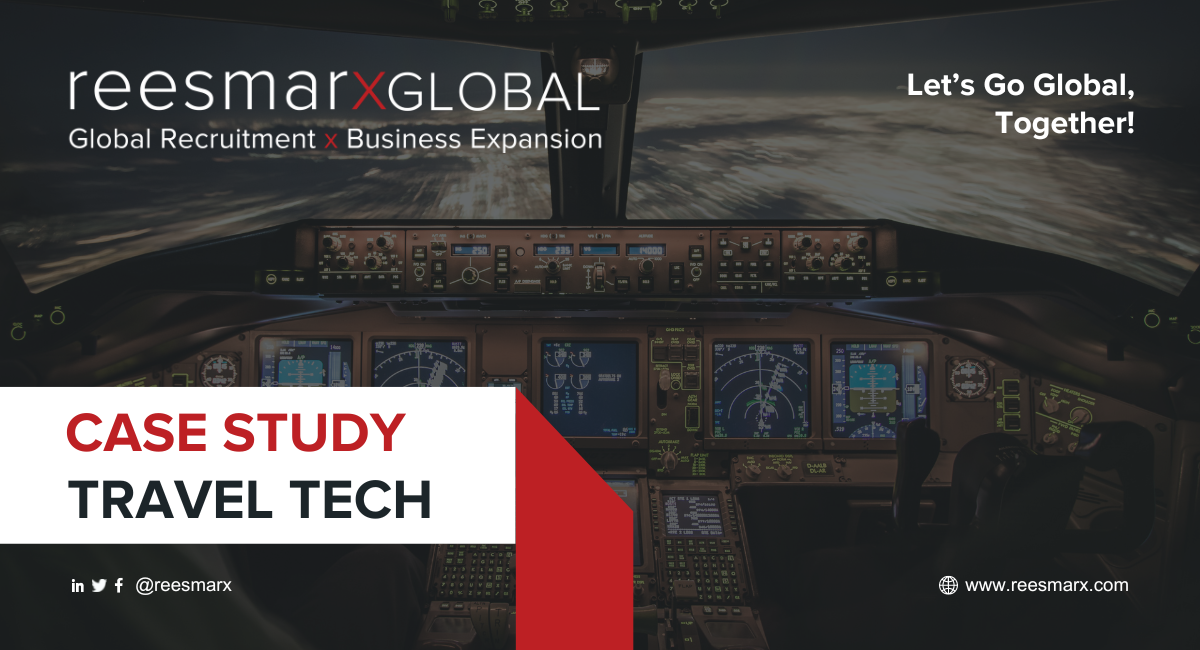 At reesmarx, we have been involved with global talent recruiting and executive search projects which address these resource needs in the Travel Tech Industry, allowing companies to grow wisely and with minimized risk.
Read on how reesmarx is helping Travel Tech companies to optimize their resource challenges by hiring wisely and streamlining revenue generation and operations, propelling them to new levels of success.