Not long ago, it was a widely held postindustrial view that the business world was at odds with our own environment, exploiting natural resources for self-serving business interests. That is no longer the case. Business owners and major industry players are highly concerned and rightfully so — our modern-day environmental risks are serious and direct threats to business interests. Depletion of natural resources, deforestation, pollution, poor air and water quality, ozone layer depletion, and e-waste have been on industry stakeholders' radar for some years now. Growing exponentially in response to these global climate change concerns is the Sustainability Tech Industry, looking to not only save profit margins but our planet, too.
Sustainable Technology, also referred to as Environmental, Social, and Governance (ESG) Technology, is an umbrella term that describes innovation that considers natural resources and fosters economic and social development. The goal of these technologies is to drastically reduce environmental and ecological risks and to create a sustainable product.
While trying to address these larger global concerns, the Sustainability and ESG Tech Industry faces serious internal challenges. Universal internet access, cybersecurity, and e-waste issues threaten equitable access to innovation, something that is key to achieving the United Nations' Sustainable Development Goals. But finding the right talent within the industry to innovate ways to address these issues and ensure equitable access is the problem. We need innovators to create an even playing ground that is more equitable for all to innovate.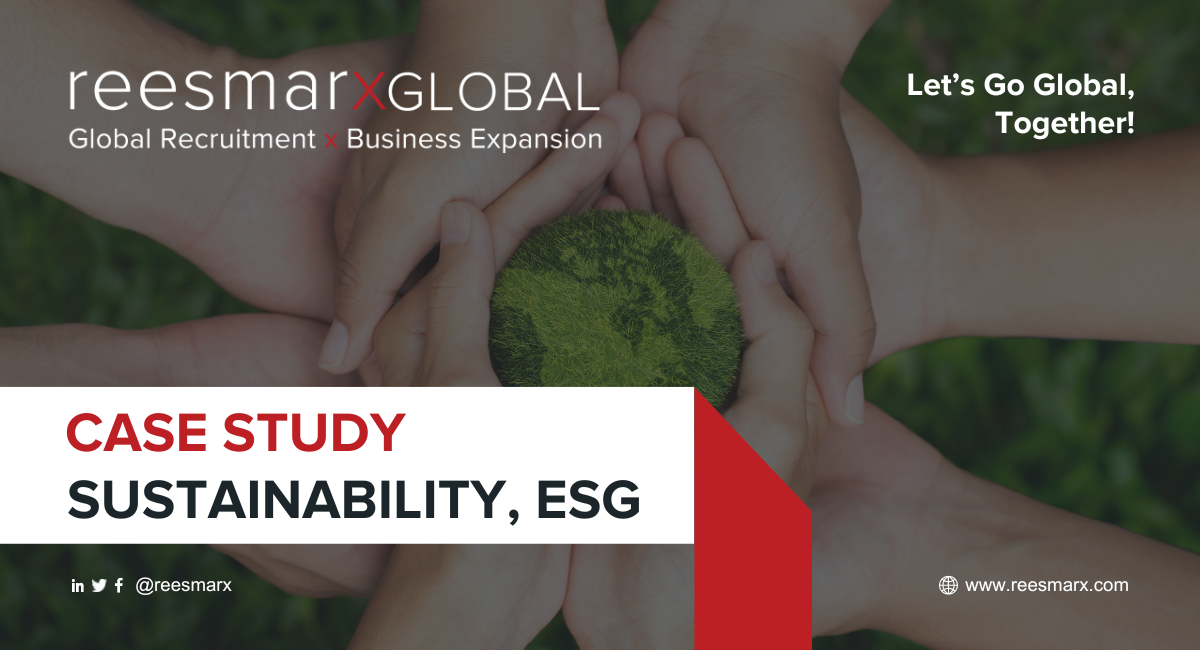 At reesmarx, we have been involved with recruiting and executive search projects which address these complex issues in the Sustainability and ESG Tech Industry. Specifically, we have been helping Sustainability and ESG Tech companies find innovators in technology and experts in executive and managerial positions around the world, helping them keep up with demand and grow their business.
Read on how reesmarx is helping Sustainability and ESG Tech companies optimize their resource challenges by hiring wisely, streamlining revenue generation and operations, and growing to new levels.