Unlock Global Growth with Proven Strategies:
Download the Sphera x reesmarxGLOBAL Case Study!
In an era of swift globalization and intense market competition, how did Sphera – a world leader in environmental, health, safety, and sustainability solutions – scale its operations across borders? Dive into our exclusive case study detailing the strategic partnership between Sphera and reesmarxGLOBAL.
Quick Insights:
Company Profile: Sphera, a global enterprise leader with an annual revenue of $100 million.
Challenge: Aggressive global growth amidst a tight labor market and high demand for sales talent.
Solution: A dedicated recruitment partnership with reesmarxGLOBAL, specializing in global talent acquisition.
Inside the Case Study:
Introduction to Sphera: Learn about the company's roots, its rapid growth trajectory, and its successful acquisitions.
The Core Challenges: Delve into the unique recruitment hurdles faced in key global markets and understand the magnitude of global sales hiring.
Solution Blueprint: Explore how reesmarxGLOBAL's strategy streamlined the recruitment process and the measures taken to ensure effective communication, candidate engagement, and role-specific targeting.
Outcome & Review: Analyze the quantifiable results of the partnership and read a firsthand account from Susannah Graf, Sphera's Director of Global Talent Acquisition, on why reesmarxGLOBAL stood out.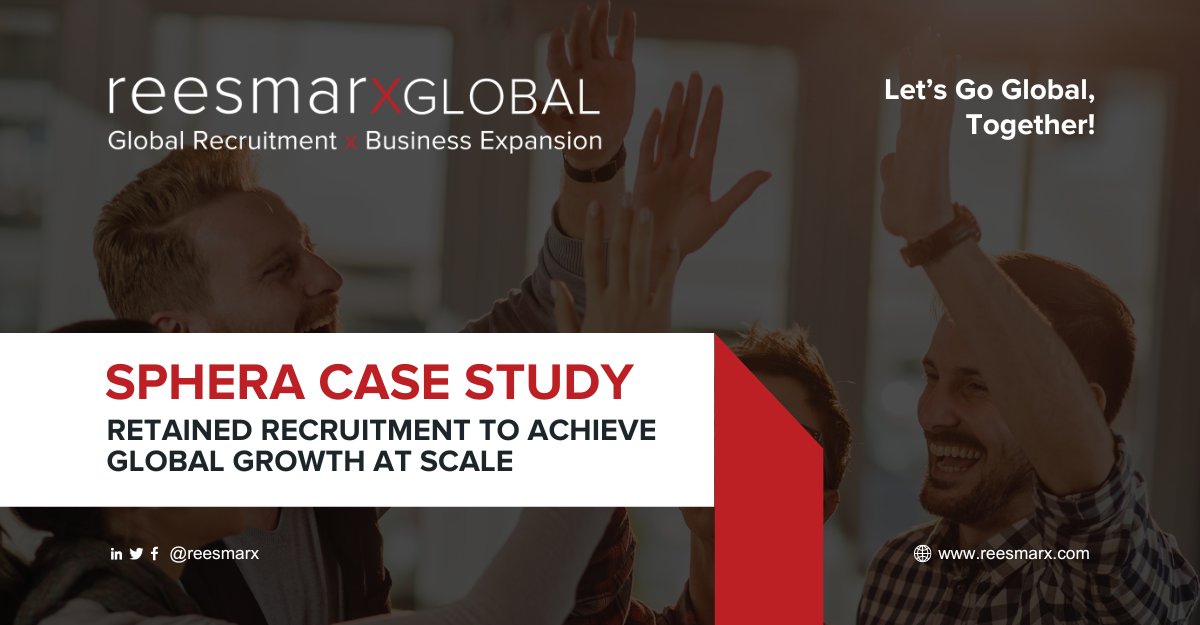 Don't Miss Out on the Formula for Global Success.
What's In It For You?
By downloading this case study, you will:
Gain insights into successful global recruitment strategies.
Understand the importance of choosing the right partners for business scaling.
Discover the potential roadblocks in global expansion and ways to navigate them.