The Real Estate industry is said to be undergoing its most profound transformation since the Industrial Revolution. Whether it's investors in that innovation or participants in the incumbent industry, it is crucial to recognize first that it's happening. Never before had the real estate industry have to deal with a changing climate and such a drastic change in consumer needs. Real Estate Tech has been a response and a catalyst in this fundamental change in brokerage businesses. Sometimes called Proptech or property technology, this robust alignment between Real Estate and Tech encompasses all the tech tools that Real Estate experts need to optimize the way people buy, sell, research, market, and manage a property.
Real Estate Tech has been a relatively new and major disruption, as it came onto the scene during the "dot-com boom" of the late 1990s. Today, Proptech companies are estimated to be around an impressive global count of 8,000, with the US accounting for 59.7% worldwide. After reviewing the results, it's easy to see why…
80% of companies implementing Real Estate Tech have seen a positive impact on operations and services, and the number of investments in proptech is steadily growing. However, 78% of brokers still manage their back-office processes manually. This seems to suggest that Real Estate Tech may very well be the deciding component between success and failure for businesses in the future of the Real Estate industry. Real Estate needs better, more user-friendly, and innovative tech for these Real Estate businesses to survive. Unfortunately, Real Estate Tech companies feel defeated in the endless search for the right talent to keep up with demand and continue to innovate.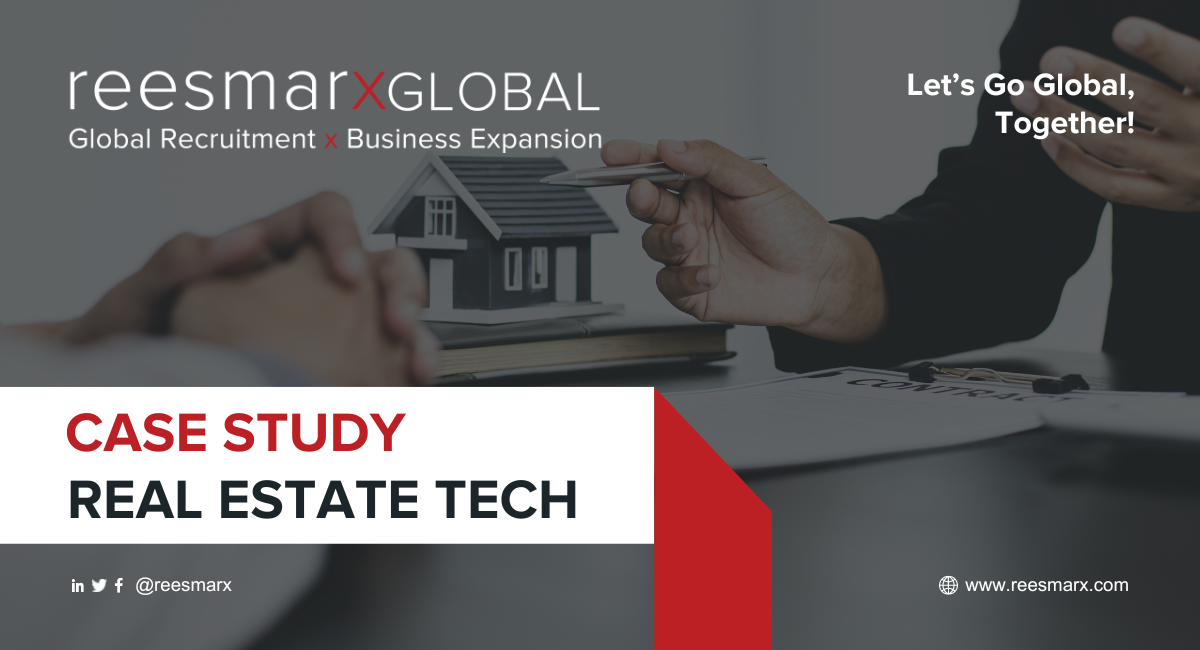 At reesmarxGLOBAL, we have been involved with recruiting and executive search projects which address these current issues in the Real Estate Tech Industry. Specifically, we have been helping Real Estate Tech companies find innovators in technology and experts in executive and managerial positions around the world, helping them keep up with demand and grow their business.
Read on how reesmarxGLOBAL is helping Real EstateTech companies optimize their resource challenges by hiring wisely, streamlining revenue generation and operations, and growing to new levels.