Legal Tech refers to the use of technology and software to provide legal services and support the legal industry.
Often, these Legal Tech companies are startups founded with the purpose of disrupting the traditionally conservative legal market in the name of progress. Therefore, the nature of Legal Tech runs the risk of breaking the law and exploiting the legal system.
Still, the courts have expressed interest in the potential for electronic filing to reduce costs and increase efficiency and alternative online actions as a means to reduce costs to claimants increasing access to justice. In some courts, Legal Tech is providing guidance for sentencing, including machine-learning-based solutions.
There have even been attempts to improve the design of contracts, such as how contracts could convey more information visually, more directly address business needs, and improve relationships between the contractual parties. Experts have suggested the use of self-executing contracts, where the terms of the contract are automatically updated by a computer using predefined rules.
Since a huge part of a lawyer's time is dedicated to the creation, analysis, and management of legal documents, it is no wonder that the Legal Tech field is growing. There is great demand. The legal system could be improved tremendously through automation with the right legal tech solutions, but Legal Tech companies are finding that recruiting and maintaining the right tech talent to meet this need is tough in today's market.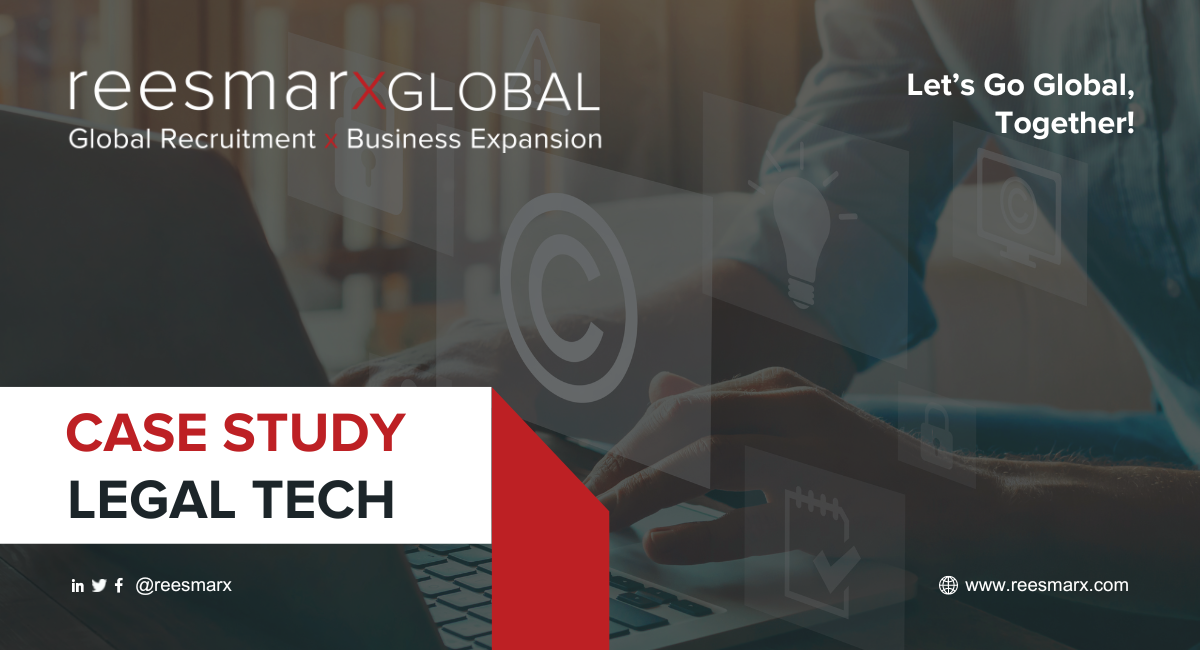 At reesmarx, we have been involved with recruiting and executive search projects which address these issues in the Legal Tech Industry and allow companies to break through walls that were once holding them back. Specifically, we have been helping Legal Tech companies find innovators in technology and experts in executive and legal areas around the world.
Read on how reesmarx is helping Legal Tech companies optimize their resource challenges by hiring wisely and mitigating risks, propelling them to new levels of success.