Elevating Talent Acquisition - The Hybris Success Story
Background:
In 1997, Hybris set out with a clear mission: crafting superior commerce solutions through cutting-edge technology. Over time, their focus evolved to embrace multi-channel, data-centric, and customer-centric approaches. Despite the changes, their core mission remained resolute. A technology powerhouse, Hybris excelled in customer engagement and commerce solutions. Their relentless efforts led them to leadership positions recognized by Gartner and Forrester. This journey transcended Europe, culminating in their integration with SAP, a global enterprise software giant.
Initially engaged for post-sales roles, reesmarxGLOBAL's capabilities transcended expectations, proving their proficiency in diverse fields and regions.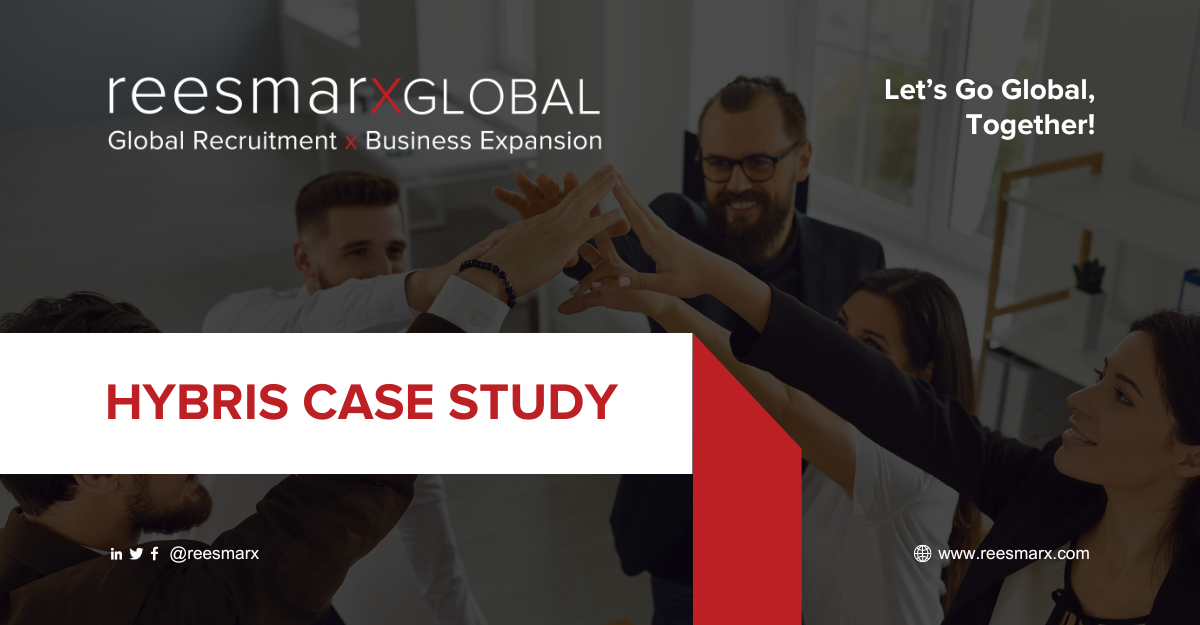 Business Challenge:
As demand surged for senior post-sales consultants in the DACH region, Hybris faced an uphill battle in attracting top-tier talent. The fiercely competitive landscape made it arduous to secure candidates of the necessary quality and quantity for pivotal roles. To surmount this challenge, Hybris sought a recruitment partner equipped with an in-depth understanding of the tech sector, a knack for identifying the right skills, and the ability to replicate this success across the DACH region and potentially other parts of EMEA.
The Partnership Network Solution:
reesmarxGLOBAL engaged with Hybris' VP HR EMEA, initiating a collaboration that would yield mutual benefits. While the primary focus was on post-sales positions, it soon became evident that reesmarxGLOBAL's reach extended far beyond, covering various disciplines and countries. Melding seamlessly with Hybris' culture and vision, the Partnership Network seamlessly integrated with their internal processes.
With a global network spanning the UK, USA, and EMEA, reesmarxGLOBAL emerged as a dependable partner committed to delivering remarkable outcomes.
The Result:
Through reesmarxGLOBAL's partnership, Hybris witnessed significant time savings. The recruitment process, underpinned by reesmarxGLOBAL's expertise, ensured precise and professional representation of opportunities in the market. The tangible benefits of this collaboration were abundantly clear:
Successful placements across diverse disciplines and locations within stipulated timelines.
Innovative recruitment solutions, captivating both passive and active candidates for robust shortlists.
A cost-efficient approach with fixed costs, yielding exceptional returns.
Rigorous recruitment methodologies at every phase, supported by exceptional candidate management.
Hybris and reesmarxGLOBAL forged a dynamic partnership, unearthing growth avenues and driving triumph across geographical boundaries. This case study exemplifies the value of strategic collaboration in realizing organizational aspirations.