Quick Insights:
Company Profile: Meet Quadient, a dynamic company empowering organizations to create engaging, personalized communications across all channels. As a leader in customer communications, Quadient supports clients and partners in diverse industries worldwide.
Challenge: Discover how Quadient's rapid growth and international expansion necessitated a strategic recruitment overhaul, targeting key positions across multiple disciplines and regions.
Solution: Explore how Quadient partnered with reesmarxGLOBAL to streamline their recruitment process, leveraging a flexible Partnership Network solution and expert industry knowledge.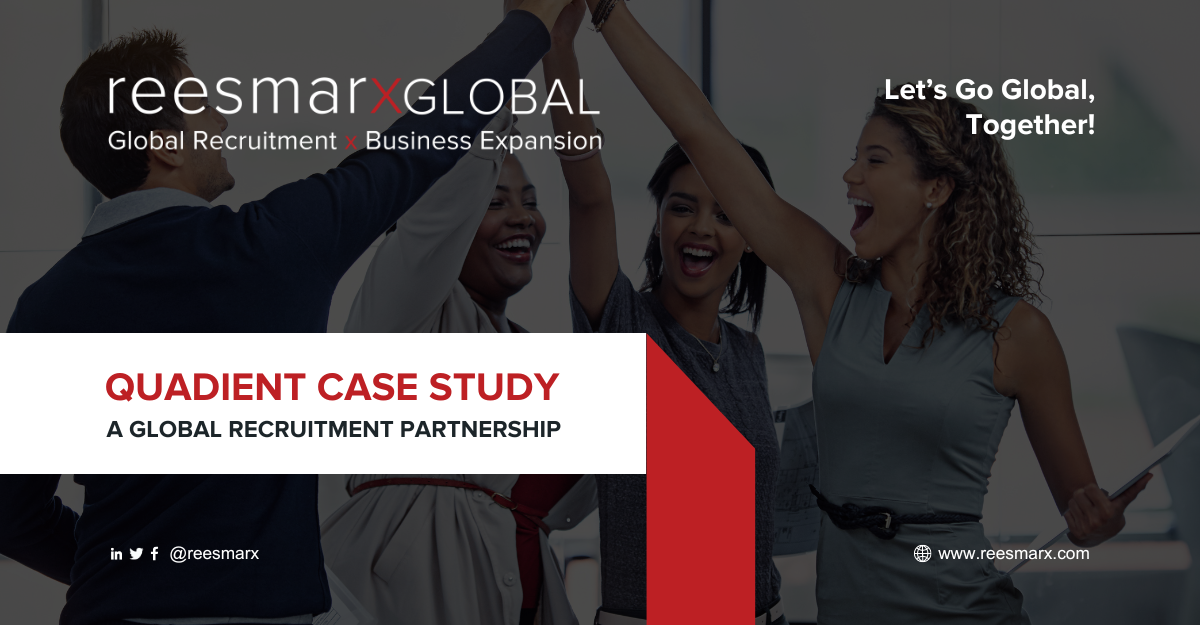 What's In It For You?
By downloading this case study, you will:
Gain Valuable Insights: Learn how Quadient, a leader in customer communications, tackled complex global talent acquisition challenges and achieved success.

Discover Proven Strategies: Uncover the recruitment blueprint that reduced time-to-hire, attracted top-tier talent, and optimized hiring across multiple disciplines and regions.

Fuel Your Growth: Apply Quadient's success story to your own talent acquisition efforts, whether you're expanding globally or seeking top talent in competitive markets.
Don't miss out on this opportunity to leverage real-world success for your own talent acquisition endeavors.
Inside the Case Study:
Introduction to Quadient: Get acquainted with Quadient's global presence and commitment to excellence in customer engagement.
The Core Challenges: Delve into the challenges Quadient faced, including attracting top talent, managing a candidate-led market, and aligning recruitment with their growth strategy.
Solution Blueprint: Uncover how reesmarxGLOBAL's tailored approach, detailed candidate selection, and global reach revolutionized Quadient's recruitment process.
Outcome & Review: Witness the tangible benefits of the partnership, including reduced time-to-hire, cost-effective recruitment, and successful delivery across diverse disciplines and locations.